Rejoice Hair Clinic, the experts in Hair transplant in Mumbai, constantly endeavours to provide the best Scalp Micropigmentation in Mumbai for hiding thinning hair or baldnes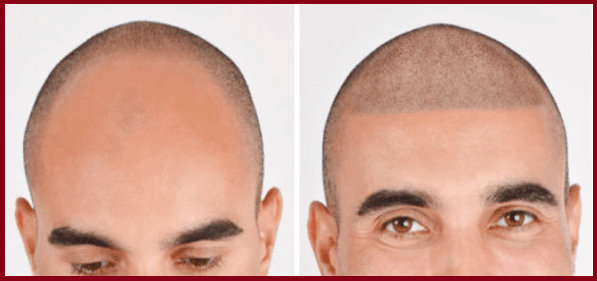 Scalp Micro-Pigmentation (SMP) is a creative technique to hide your bald area. In this method, we use organic tattoo pigments to imitate individual hair follicles. It gives you the look of a close shaved head.

At Rejoice Clinic, Dr. Shankar Sawant launched scalp micropigmentation to non-surgically cover baldness. Dr. Shankar Sawant is an experienced dermatologist and top-rated Hair transplant surgeon in Mumbai. He has treated thousands of people experiencing skin and hair problems.
Please continue reading to know about scalp micropigmentation, its cost, procedure, benefits, and more.
What is Scalp Micropigmentation?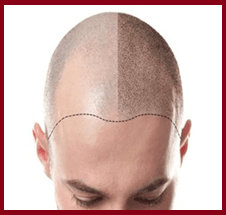 Scalp Micropigmentation is the latest, non-invasive treatment. It mimics the hair on the scalp using micro-needles by inserting pigment into the scalp. It gives the appearance of tiny hair follicles that restore the look of fuller hair. Remember, scalp micropigmentation is not an alternative for hair transplant.
Who is an Ideal Candidate for Scalp Micropigmentation?
If you don't want to go for surgical procedures and like the close-shaved look, you can go for SMP. We can also use this technique in the following conditions:
Receding hairline
Crown balding
Extreme hair loss
Alopecia
You can have yourself evaluated so we can guide you through the process.
What is the Cost of a Scalp Micro-pigmentation in Mumbai?
The cost of scalp micro-pigmentation in Mumbai is very affordable. Thus, many people prefer this technique for scar hiding. The price of scalp micropigmentation in Mumbai, India, is quite affordable than other western countries, where the cost is almost thrice the Indian cost. Thus, it makes most of the foreign nationals get their scalp micropigmentation done from India.
Besides, the cost of scalp micro-pigmentation varies from clinic to clinic. Since we are one of the best scalp micropigmentation clinics in Mumbai, we offer the best micropigmentation services at an affordable cost.
How is Scalp Micropigmentation Performed?
SMP is more creative hence requires highly technical skills to bring the desired results.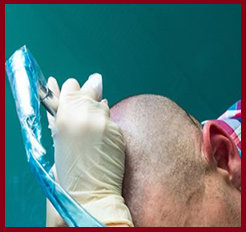 Before the treatment, our SMP specialist will examine your scalp to check the flexibility.
We determine spacing by analyzing the remaining hair follicles.
It helps us to replicate the natural appearance of your scalp.
The SMP expert designs the hairline to achieve complete coverage.
Further, they create an ink using specialized tattoo pigments that match your hair color and texture. So, the camouflage can be perfect.
At Rejoice, we use organic and low in metal content pigments for your safety.
Our SMP specialist with a microfine needle tool will place the tattoo pigment in microdots to mimic natural hair strands. Thousands of impressions are created on the scalp to match the thickness and density of natural hair.
The SMP expert takes special care while inserting the needle and pigment in the correct angle and penetration depth to achieve natural looks.The outcome of the scalp micropigmentation procedure depends on the SMP specialist's skill and the quality of products used.
The whole process should take 5 to 6 hours.
What are the Benefits of Scalp Micropigmentation?
Gives you a youthful look
Masks your hair loss
Masks burns, birthmarks, and scars
Restores your hairline
What are the Side-effects of Scalp Micropigmentation?
Scalp micro-pigmentation has a relatively lower risk.
Side effects or allergic reactions from SMP are infrequent.
Although you may feel slight scalp irritation and redness.
Which Precautions Should You Take after SMP?
SMP involves a very negligible discomfort and minimal downtime after the treatment. However, you have to be careful for the first 3-4 days.
To get the best and long-lasting results, you should follow below instructions:
Avoid direct sun exposure for a week.
Do not rub or touch the treated scalp.
Use a clean cotton swab to clean the treated area for 1 to 2 days after the treatment.
Use a mild, medicated shampoo to wash your scalp after three days.
Avoid swimming in chlorinated water for a week.
Refrain from a heavy workout or strenuous activities that cause sweating for one week.
Avoid prolonged use of helmets.
If severe pain, itching, or bumps occur on the scalp, consult with your physician.
What is the Recovery Time for a Scalp Micropigmentation?
Scalp micro-pigmentation is a non-surgical treatment. Hence, it requires no maintenance and no recovery time as compared to the hair transplant procedures.
What to Expect After the Scalp Micropigmentation?
The pigment will appear very intense and dark after the SMP treatment. It is because the pigment is still on top of your skin and has not settled entirely. The pigment colour will soften slowly. Don't worry if you see some pigment rub off, as it is excess pigment and body fluid that is naturally oozing from your skin.
Why Choose Rejoice for a Scalp Micropigmentation?
You will undergo scalp micro-pigmentation from Dr. Shankar Sawant, our experienced and skilled hair specialist.
Dr. Sawant is internationally appreciated for his expertise in dermatology and hair transplant. He has treated more than 10,000 patients to date.
Rejoice clinic have a higher success rate with due expertise to respond to any condition.
Our clinic has US-FDA-approved equipment and the most advanced cosmetic tools.
We offer advanced treatments at quite an affordable cost; for example, we provide reasonable Hair transplant cost in Mumbai. However, we also provide easy payment options as we prefer charging per sitting.
If you're searching for the best clinics for scalp micropigmentation in Mumbai, you can visit or book an appointment at Rejoice Hair Transplant Clinic.
Frequently asked questions
Q) Does scalp micropigmentation look natural?
Scalp micropigmentation can look incredibly natural when performed accurately.
Q) How long does scalp micropigmentation last?
Scalp micropigmentation is considered semipermanent. The effects may last for around eight years. The pigment on the treated area will fade over time as all skin exfoliates naturally.
Q) Does scalp micropigmentation grow hair?
No, scalp micropigmentation will not regrow your hair. However, scalp micropigmentation will give you the look of clean shaved, short hair. We advise keeping your hair at a shorter length to get the most natural effects.
Q) Is scalp micropigmentation painful?
The pain level is very low or negligible. A topical numbing lotion is applied to the scalp before and after the SMP treatment to avoid any pain.