Are you missing your beautiful younger days when your skin used to be wrinkle-free?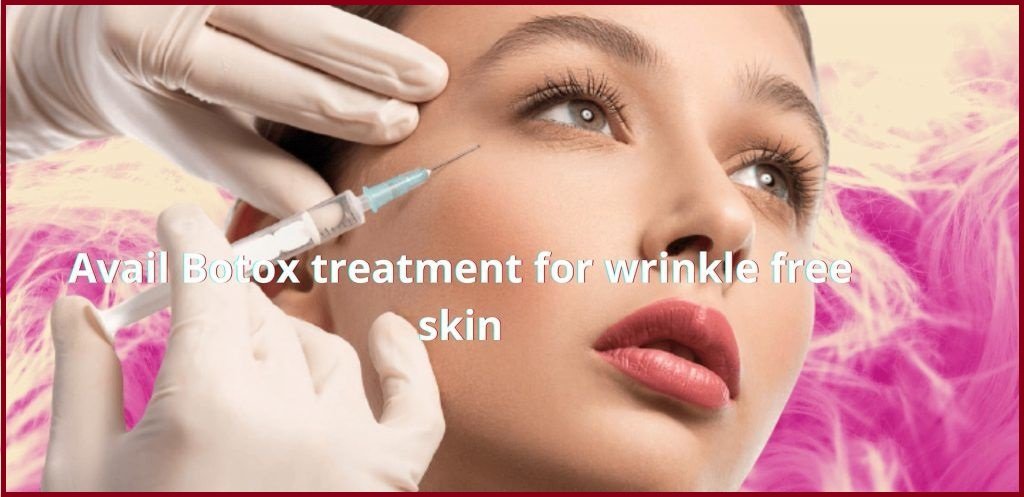 Well, beautiful skin is just a few steps ahead. A few sessions of Botox treatment can bring you back your graceful skin.
Dr. Shankar Sawant is providing the best Botox treatment in Mumbai for you at Rejoice Hair Transplant Clinic. You will experience much softer and young-looking skin after Botox treatment.
.
What is Botox?
As most of the medicines that we use today, Botox is also produced by micro-organism. It is a prescription drug that is in high demand for treating lines and wrinkles on your skin. It is a type of toxin produced from Clostridium botulinum.
Botox injections induce visible improvement. It paralyzes your muscle temporarily and reduces wrinkles. The treatment is entirely safe, minimally invasive, and enhances your skin, which pleases you. It is an FDA approved treatment method which gives you long term satisfaction.
Who requires Botox treatment?
Any person suffering from any of the following issues or more than one issue can opt for Botox treatment. These are –
Having wrinkles around your eyes
Presence of wrinkles between your eyebrows
Fine lines at the corner of your mouth and in the chin
Severe underarm sweating
Other critical medical problems
Along with these, people who want to have the flawless, farm, and healthy skin are irrespective of their age, can avail the Botox treatment.
Not only your skin, but Botox treatment is also beneficial for deep conditioning and treating any broken and thin part of your hair.
The procedure of Botox treatment: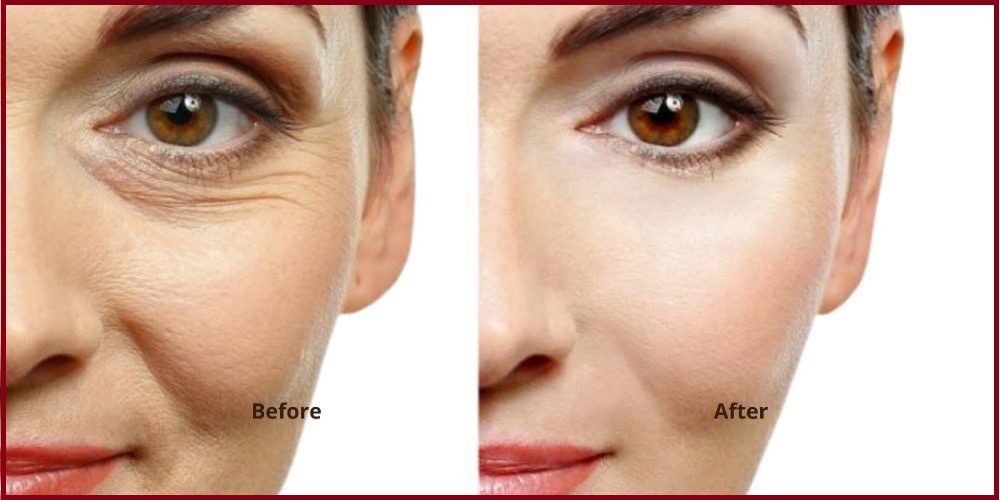 We at Dr. Shankar Sawant's Rejoice Hair transplant Clinic administer all our treatments under the close supervision of experienced dermatologists. The treatment is straightforward and takes lesser time also. The steps are as follows-
At first, we mix the Botulinum toxin into a saline solution as per the requirement. To treat facial wrinkles, you will require a lesser dosage, whereas, for other parts of your body, you will need a higher dosage.
Then our dermatologist injects the solution into your neuromuscular tissue of the treatment area.
We wait for a few minutes to identify any immediate reaction, and we will manage them.
Generally, it takes two days on average to show the result. But in some cases, it may require up to seven days also.
Post-treatment care of Botox treatment:
After your Botox treatment-
Do not lay flat; remain upright for at least four hours.
Do not wear a headband or hat if you have had treatment between the eyebrows or forehead.
Avoid heavy exercise after the treatment.
Do not use any hard soap, and do not rub your treatment area.
Avoid any makeup products and facial massages right after the surgery.
If you experience bruising, apply ice to the area for a few minutes.
You can experience a headache after the treatment. If the pain becomes severe, visit us for prescription medicines.
Cost of Botox treatment:
Dr. Shankar Sawant is providing the best Botox injection price in Mumbai. We at Rejoice Hair Transplant Clinic charge Rs. 200 for each unit of Botox injections. Along with this, our hair Botox treatment cost is also pocket friendly in Mumbai. To know your total expenditure contact us now.
Botox treatment at Rejoice Hair Transplant clinic:
If you are looking for the best Botox treatment in Mumbai at an affordable cost, Rejoice Hair Transplant Clinic is your solution. Because-
We are one of the leading cosmetic treatment clinics in Mumbai.
Our chief, Dr. Shankar Sawant, is an esteemed doctor in the cosmetic treatment field.
He has more than 13 years of experience in this field.
We provide easily affordable treatment in the state-of-the-art clinical environment.
All our tools and techniques are as per the modern medical requirements.
We care about our patients' satisfaction. That is the reason we offer an individually customized treatment plan to match your requirements.
There will be no side effects of Botulinum toxins, as all our doctors and staff are well trained and experienced.
Frequently asked questions
Q) Are there any side effects associated with botox treatment?
Generally, the treatment is safe, and there are no long-term side effects. But you may experience-
Headache or flu-like symptoms
Either dryness or excessive tears
Pain and swelling in your treatment area
Allergic reaction or infections if not performed treatment properly
But, all of these go away after a few days of treatment.
Q) Is it true that botox injections can negatively change your facial expressions
It is a myth. Botox injections do not have any connection with disturbing your expressions. Instead, it helps to express you in a more farm and aesthetic way.
Q) Is it a painful treatment?
No, the treatment is least painful. You can experience only a sensation of pinch while getting the injections.
Q) How often do I need botox treatment?
The frequency of treatment sessions is different for everyone. You may have an interval of 3 to 4 months between the two sessions.