Hair loss is a common phenomenon and can happen due to several reasons such as alopecia, hereditary, stress, disease, reaction to certain medications, and so on.

Up to 50% of men experience some degree of hair loss when they reach 50, with many experiencing it before this age. That's why hair transplant in Pune is one of the most sought-after cosmetic procedures for men.
When it comes to finding the best hair transplant in Pune,then we are one of the leading clinics in Pune. At Rejoice Hair Transplant,we are committed to offering you excellent hair restoration treatments that will give you successful, natural-looking results.
Dr. Shankar Sawant, one of the best hair transplant surgeon in Pune, founded Rejoice Hair Transplant Clinic. With his hard-work constant innovations and dedication, he has established himself as one of India's leading hair transplant surgeons.
He and his team of highly-qualified doctors provide personalized, safe, aesthetically-pleasing, and long-lasting hair restoration procedures at an affordable hair transplant cost in Pune.
We offer a range of hair restoration techniques at our clinic, such as Direct FUE hair transplant, Bio-FUT hair transplant, Activated DHT, and Bio-Synthetic hair transplant.
We also provide eyebrow transplant, beard transplant, direct body hair transplant, and female hair transplant in Pune.
Different types of hair transplant techniques available at Rejoice Hair Transplant in Pune
Direct FUE Hair Transplant – Direct FUE is an advanced and intricate hair transplant technique that increases the hair growth rate by 20% to 25%. In this procedure, there is no gap between extraction and implantation. Dr. Shankar Sawant extracts individual hair follicles with a specialized tool and directly places them in the recipient area.
Bio FUT Hair Transplant – Bio FUT is a modified version of follicular unit transplantation (FUT), which allows us to harvest and transplant a greater number of grafts per session. In Bio FUT, there is no need to trim your hair. We at Rejoice use trichoscan to determine the donor strip's exact length and width and the trichophytic closure technique to reduce the linear scar.
Activated DHT –InActivated Direct Hair Transplant (DHT), we use the in-vivo preservation method wherein we do not immediately remove the follicular units from the scalp after punching so that the blood supply remains intact to keep the grafts healthy. We create the slits in such a way that it is for a single follicular unit in the hairline area, then for double, and in the middle of the scalp for triple units. It gives natural-looking results. Later, we implant properly cleaned grafts to avoid hampering the blood supply to it.
Bio-Synthetic Hair Transplant – We also offer Bio-Synthetic Hair Transplant at our Rejoice Hair Transplant Clinic in Pune. This artificial hair restoration technique is suitable for people who are completely bald or have insufficient donor hair. Here, bio-synthetic fibers that look like regular hair strands and are available in different colors are implanted in the bald areas using an implanter pen.
Why Choose Rejoice Hair Transplant in Pune?
• At our hair transplant clinic, we have a success rate of 95% to 98%.
• We are known for our exceptional service and outstanding results.
• All the surgeries are performed by our experienced hair transplant doctors with assistance from skilled technicians.
• At our clinic for hair transplant in Pune, we believe in constant up-gradation and have the latest technology and equipment.
• For us, our customer's safety and satisfaction are of utmost importance. Hence, we follow stringent protocols in accordance with international standards.
• At Rejoice, we offer affordable hair transplant costs in Pune.
• We also have easy EMI options available.
Dr. Shankar Sawant – Our Founder
Dr. Shankar Sawant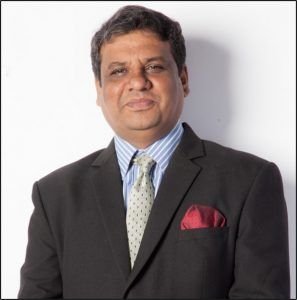 Dermatologist, Cosmetologist
Qualifications: MBBS, MD – Dermatology
Specialization: Hair Transplant
Experience: 20+ years
Dr. Shankar Sawant is a leading hair transplant surgeon in Pune, having more than 20 years of rich experience in this field. His peers and patients equally respect him for his extensive knowledge and zeal to provide world-class treatment to each patient. In his long and illustrious career, he has performed more than 5000 hair transplants.
Frequently asked questions
Q) Does hair transplant work?
It works, but you need to get it done by a certified specialist for the best results. Transplanted hair remains for life and requires no maintenance. They look and grow naturally.
Q) How long will the surgery take?
The duration of the surgery will depend on your level of baldness and the number of grafts required. For 2000-3000 grafts, it will take around 5-6 hours. For more than 3000 grafts, you will need two sessions to complete the surgery.
Q) Do I have to visit the clinic for periodic follow-ups?
No, you do not have to visit us again and again. After the surgery, you will have to visit us once for a check-up. If you have any queries after that, you can call us.
Q) What criteria must one lookout for while choosing the clinic for a hair transplant?
Before shortlisting a clinic for hair transplant surgery, check for the following criteria:
The success rate of hair transplant at the clinic
Doctor's expertise
The number of hair transplants he has performed
Types of hair transplant technique available at the clinic
The technology and equipment used
Check the reviews of the clinic