Human hair seems to be suffering as a result of today's chaotic, hectic lifestyles. Hair loss occurs due to various factors, including pollution, increased tension, busy schedules, poor eating patterns, and hormonal shifts, particularly in young people. As a result, people search for safe, affordable, and cutting-edge hair restoration treatments that provide more natural-looking results.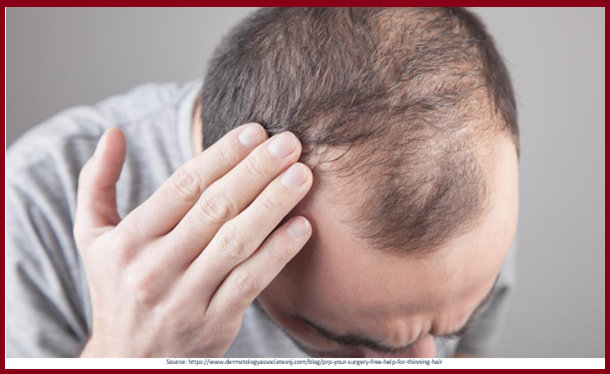 Stem cell hair transplantation is one of the latest and promising techniques that is rapidly gaining acceptance. Thus, millions of people have benefitted from this significant advancement in treating baldness and hair thinning.
We at Rejoice Hair Transplant Clinic endeavor to provide you the most effective stem cell hair transplant in Mumbai. At Rejoice, you will receive the best stem cell hair transplant in Mumbai from Dr. Shankar Sawant.
Dr. Shankar Sawant, the Founder of Rejoice Clinic, is best recognized for his expertise in performing high-quality, natural-looking, and most desirable hair transplants in Mumbai. His abilities have earned him a reputation as one of the best hair transplant doctors in Mumbai. Dr. Sawant will analyze your scalp carefully and recommend the best hair regeneration treatment for you.
Now, let's know more about stem cell treatment and its role in hair loss.
What is stem cell treatment?
A stem cell can divide several times. It can also create new cells that the body does not produce naturally. Nerve cells, vascular cells, mature blood cells, and various other cells fall under this category.
Stem cell treatment can be used to treat hair loss in both men and women. The technique is best for people with mild hair loss because, in only two sessions, the bald region may produce expected results.
Stem cells aid in the stimulation of hair follicles, enabling them to grow more hair. Hair thinning and hair loss occur as hair cells are weakened or dead. So the treatment works to repair and activate the cells so that they can function again.
Since the stem cell infusion is performed immediately in the region where there is no hair, the whole mechanism of hair growth is regenerated by stem cell therapy.
Now, let's have an idea of the approximate cost of this advanced hair loss therapy.
How much does the stem cell hair transplant cost in Mumbai?
Stem cell hair transplant cost ranges from Rs. 60,000 to Rs. 80,000. The price may vary depending on the extent of baldness, clinic location, and surgeon's experience.
Let us understand the actual process of stem cell hair transplantation
What is the procedure of stem cell hair transplant?

The surgeon takes the patient's blood. The stem cells in the blood are isolated from the blood by the centrifugation process.
In the lab, hair follicles are cultured in the stem cells to produce more follicles. As a result, more hair follicles start growing.

The surgeon will transplant the multiplied hair follicles into the bald area using the FUE technique after two weeks in the next consultation.
Further, the surgeon will also inject the stem cells onto the scalp to strengthen the follicles.
Success rate of hair transplant with stem cells
A stem cell hair transplant's success rate can vary from case to case, based on factors such as hair texture, hair loss, genetics, and so on. While stem cell hair therapy is still in its developing stage, the research appears to be very positive. Approximately 23 weeks after the treatment, studies reveal a 29 percent increase in hair density.
Benefits of stem cell hair transplant
Stem cell hair transplant has shown remarkable results. It is one of the effective treatments that is prescribed for people who are experiencing hair loss. Below are some of the advantages:
The easiest way of restoring hair
Less invasive
Suitable for men and women with moderate hair loss
Good results within few months
Cost-efficient
Side-effects of a stem cell hair transplantation
There is a rare risk of swelling or bleeding at the operating site, much like in any other medical treatment.
Why choose Rejoice for stem cell hair transplant in Mumbai?
Rejoice hair transplant is a state-of-the-art centre for all types of hair problems.
We have a team of proficient and seasoned hair transplant surgeons.
We provide the most advanced hair restoration techniques that too at an affordable price.
Schedule an appointment at Rejoice Hair Transplant Clinic and get a reliable and cost-efficient stem cell hair transplant in Mumbai to restore your losing hair.